2022 Annual Conference | November 8-10, 2022 | Hollywood, CA
Let's face it—there is just no place on Earth quite like Hollywood. Yes, it is the birthplace of American cinema. But there is so much more, starting with the famous California sunshine that really does make getting out and about easier and more enjoyable. Despite its glitzy status, Hollywood has humble roots. It began as a small agricultural community and evolved into a diverse, thriving metropolis where stars are born and dreams come true—for a lucky few.
Make sure to explore the famous Hollywood & Highland. It's a great choice for shopping, people-watching, or grabbing a bite to eat. This is also the home of the famous Dolby Theatre, the home of the Academy Awards. No matter how you choose to spend your time in Hollywood, you'll want to do it with SIGMA.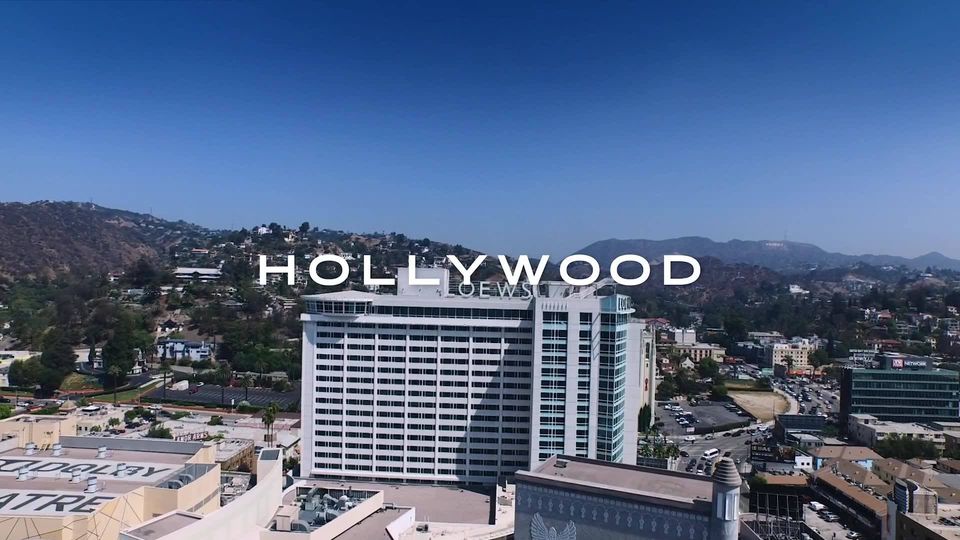 Experience Loews Hollywood
At the Loews Hollywood Hotel you are given the star treatment with the laidback lifestyle that Southern California is famous for. No matter how you spend your time, the energy of L.A. is all around you and the iconic Hollywood sign is always within sight. Explore all the city has to offer – if you need any assistance, the Loews staff is there to meet your needs.
Weather
In early November, the weather in Hollywood is usually comfortable with early morning lows mostly in the mid 5-high 50s F and afternoon high temperatures mostly in the 70s F. You can't rule out a stray shower, so packing an umbrella or rain jacket is advised.
Check the Weather in Hollywood
Dining Guide
Los Angeles has one of the most dynamic dining scenes in the country, offering everything from street food to Michelin-starred restaurants. Whether it's a sleek, modern dining room or a casual oceanfront patio, diners can choose from an astonishing menu of global cuisines. Find the best restaurants in Los Angeles, including recommendations from celebrities and hidden gems from LA locals.
Click Here to Explore LA Restaurants
Things to Do
No matter if you're an outdoor enthusiast, a foodie or even a vintage shopper, there's something fun to do in the City of Angels. Even those familiar with LAA will find something new to add to their to-do list, between the city's landmark attractions, an ever-changing inventory of  outstanding restaurants, mesmerizing museums, and even some off-the-beaten path secrets.
SIGMA Hotel Block Policy
The SIGMA block at the Loews Hollywood Hotel is for the exclusive use of registered attendees to the SIGMA 2022 Annual Conference. To ensure as many registered attendees as possible can get a room in SIGMA's block, registration to the conference is required before access to the SIGMA room block is received. Once a registration is complete and paid, a link to the hotel to reserve a room will be provided. One hotel room per registration is allowed.
Please contact SIGMA at sigma@sigma.org or 703-709-7000 if you have any questions
The SIGMA room block is full, however the Loews Hollywood is not sold out. Based on availability and at their discretion, the Loews may release rooms at the prevailing rate. If you have issues making a room reservation within the SIGMA block, using the link provided in your confirmation email, please call the hotel reservations team at 1-800-235-6397 for assistance.
If you are not able to book a room at the Loews Hollywood, below are reasonably priced hotels within close proximity to the Loews. We recommend that you make hotel reservations, at the hotel of your choice. Keep inquiring at the Loews, their room inventory can fluctuate and may open up new hotel reservations.
Alternate hotel options include:
Prospect Hollywood
https://theprospecthollywood.com/
The Hollywood Roosevelt
Hollywood Luxury Hotel – A Reinvented Classic | The Hollywood Roosevelt
W Hollywood
Marriott Find & Reserve – Choose Dates, Rooms & Rates

America's Leading Fuel Marketers is the national trade association representing fuel marketers & convenience store chain retailers in the United States & Canada.
A member of the SIGMA staff will reply as soon as possible.
| | Late/Onsite Rates After 9/17 |
| --- | --- |
| SIGMA Member Rate BEST RATE! | |
| | |
| Non-Member/Business Services Partner Rate | |
| SIGMA Strategic, Gold, or Silver Partner Rate | |
| | |
Refund Policy:  Full Refund deadline is 9/23/22;  50% Refund deadline is 10/14/22;  No refunds after 10/14/22
*Spouse/Guest Rate is for those not involved in the industry. It is not applicable to additional registrants from the same member company.
Payment must be received within 30 days of registration to guarantee registration rate. Any registration having balance due after 30 days may cancelled or subject to current registration rate. All registrations need to be paid in full prior to the start of the conference.
Due to new credit card processing rules, SIGMA is no longer able to accept credit card information on mailed/emailed/faxed forms.
If you are unable to register online, please call the SIGMA office at 703-709-7000
Monday, November 7
3:00 PM – 6:00 PM
SIGMA Registration Open
7:30 PM – 10:00 PM
Marketer Legal Counsel Section Dinner
(Section Members Only)
Tuesday, November 8
8:00 AM – 2:00 PM
Marketer Legal Counsel Section Program
(Section Members Only)
8:00 AM – 5:00 PM
SIGMA Registration and Hospitality
Sponsored by ADD Systems and Tanknology
3:00 PM – 4:30 PM
Opening General Session
Sponsored by CITGO
4:45 PM – 5:15 PM
Orientation Session for New Members, Prospective Members, and First-Timers
(By Invitation)
Sponsored by StoneX Group Inc.
5:15 PM – 6:00 PM
Reception for New Members, Prospective Members, and First-Timers
(By Invitation)
Sponsored by PDI
6:00 PM – 7:30 PM
Welcome Reception at The Petersen Automotive Museum
Sponsored by PDI

7:30 PM – 10:30 PM
Time Available for Networking and Dinner
10:30 PM – Midnight
Hosted Late Night Gathering
Sponsored by Corner Capital Partners, LLC and Crow Holdings
6:00 AM
Wall Street Journal Deliveries
Sponsored by Matrix Capital Markets Group
7:00 AM – 7:50 AM
Prayer Breakfast
7:30 AM -8:50 AM
Buffet Breakfast
Sponsored by Heartland Payment Systems and PROS, Inc.

8:00 AM – 5:00 PM
SIGMA Registration and Hospitality
Sponsored by Allianz Trade Americas, PriceAdvantage, a Division of Skyline Products and Valero Marketing and Supply Company
8:00 AM – 9:00 AM
Breakfast Education Session
9:00 AM – 10:30 AM
Guest Breakfast
9:00 AM – 12:00 PM
Update Your Professional Headshot
Sponsored by DTN and S&P Global Commodity Insights

9:00 AM – 9:50 AM
Legislative Hot Topic
Sponsored by Altria Group Distribution Company
9:00 AM – 5:00 PM
Experience Hollywood (On Your Own)

10:00 AM – 12:00 PM
Legislative Issues Briefing
Sponsored by Altria Group Distribution Company
Coffee Break Sponsored by Warren Rogers
12:00 PM – 1:15 PM
 Lunch Education Session

12:00 PM – 1:30 PM
Buffet Lunch
Sponsored by ExxonMobil and McLane Company
1:30 PM – 5:00 PM
Education Sessions
Education Coffee Break Sponsored by OPW
6:00 PM – 7:30 PM
All Industry Reception
Sponsored by DTN
7:30 PM – 10:30 PM
Time Available for Networking and Dinner
10:30 PM – Midnight
Hosted Late Night Gathering
Sponsored by Corner Capital Partners, LLC and Crow Holdings
Thursday, November 10
7:30 AM – 9:00 AM
Buffet Breakfast
Sponsored by Husky Corporation
9:00 AM – 11:30 AM
SIGMA Business Meeting and General Session
Sponsored by Flint Hills Resources
11:30 AM
Departures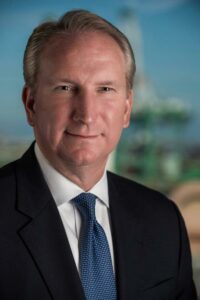 Keynote Speaker – Opening General Session
Tuesday, November 8 | 3:00 PM – 4:30 PM
A Conversation with Gene Seroka, Executive Director of the Port of Los Angeles
Moderated by Tom Robinson, Robinson Oil Corporation
At the helm of the western hemisphere's largest gateway for containerized trade, Gene Seroka will discuss the factors contributing to our nation's distressed supply chain, as well as tools and initiatives his team are leveraging to monitor and improve cargo flow at the Port of Los Angeles. After a brief presentation, he will be joined by SIGMA's Past President Tom Robinson for a fireside chat about the port, it's intersection with the industry, and issues may be on the horizon.
Keynote Speaker – Business Meeting and General Session
Thursday, November 10 | 9:00 AM – 11:00 AM
Inflation, the Fed, and the Economy
David Nelson, Study Groups and University of Washington
In this session we turn our attention to the broader external environment in which you operate your business. We're going to begin by looking at a topic on everyone's mind – inflation. How did we go from a depressed economy two years ago to the inflationary situation we are in today. How is inflation impacting consumers and their spending? How have shifts in consumer spending created special challenges for business? What's happening to consumer expectations of inflation and why does this present special challenges for the Federal Reserve as it tries to cool the economy down? Will the Fed be able to achieve a soft landing and not throw the economy into a recession?
Breakfast Education Session
Wednesday November 9 | 8:00 AM – 8:50 AM
M&A and Capital Raising During a Changing Economic and Policy Period
Spencer Cavalier, Cedric Fortemps, and John Whalen, Matrix Capital Markets Group, Inc, with panelists Bill Gallagher, Offen Petroleum and Travis Smith, Refuel Market
Join the team from Matrix Capital Markets Group for a discussion on the current state of the M&A and capital markets. This session will touch on both the mergers and acquisitions market as well as capital raising activities in the industry and how the current monetary tightening policies, as well as general economic trends, are affecting the transactions and new investments.
Lunch Education Session
Wednesday November 9 | 12:00 PM – 1:15 PM
Price Setting and Purchasing Methodology
Brian Milne, DTN and Matt Kohlman, S&P Global Commodity Insights
How do oil companies set fuel prices? Sometimes it appears that prices indiscriminately move up and down without cause. Why does a jump in oil prices almost immediately affect pump prices when it takes days or weeks for the oil to get refined? What is benchmarking and cost-plus? Just as there are many ways to buy and finance a car, there are numerous ways to buy and finance petroleum. Refined products can be purchased at all levels of the energy infrastructure – spot, wholesale, and retail markets. Products can be purchased from various types of suppliers – refiners, branded, unbranded, marketers, traders, and jobbers. To understand the complete market environment and manage the price you pay or sell at, you need the knowledge and capability to purchase in many ways.
Breakout Education Sessions
Wednesday November 9 | 1:30 PM – 5:00 pm
Fuel Retail at Risk: Tackling Tomorrow's Cybersecurity Threats
Paul Melton, PDI Technologies
Businesses today are more connected than ever. This creates organizational efficiency and improves the retail experience, but it also leaves you – and your customers – more vulnerable when it comes to cyber risk and the ever-increasing threat landscape. The good news: A secure future is within reach if you know the steps to take. In this session, PDI Technologies will share how to ensure that cybersecurity is a top concern for modern fuel marketers and convenience store chain retailers, how to simplify security solutions through collaboration, and the best practices in migrating your security to a managed solution.
A Lasting Legacy: Estate and Business Succession Planning
Dustin Davis, Evans & Davis
Join us for a discussion on the top legal issues faced by individuals and business owners – specifically, how to properly draft business succession plans and personal estate plans that can help mitigate and prevent those legal issues. In addition, we will touch on the upkeep of corporate documents, liability and asset protection planning, business entity structure, and employee retention, all issues that are important to your future planning. Lastly, our focus will turn to the business owner and how their own personal estate plan can have a meaningful impact for generations to come.
PFAS – What Do These "Forever Chemicals" Mean to SIGMA Members
Jack Sheldon, Antea Group
Per- and poly- fluorinated alkyl substances (PFAS) are a class of chemicals developed for public safety use in film forming foams/fire suppression agents, as additives that make products more fire retardant, water repellent, grease resistant, and as surfactants in a wide variety of applications. While there is considerable hype surrounding PFAS, it is still important to learn about this class of chemicals and understand the potential risks to petroleum marketers. Because PFAS is undergoing intense scrutiny by the public and media, and some states are prioritizing and investigating industries that potentially used PFAS, now is the time to be understand your risk and respond accordingly. This presentation will provide you with what you need to know about PFAS, the current regulatory framework at the Federal and state levels, potential sources specific to your industry, and actions you can take to manage risk. We will use a couple practical examples to help you better understand PFAS risk management.
The Energy Transition – Where the Rubber (and Fuel) Meets the Road
Dan Klein, S&P Global Commodity Insights
This session led by S&P Global Commodity Insights will focus on oil and energy demand trends in light of the energy transition. It will look at the potential timing and tenor of peak oil demand, driven by efficiency gains, shifts to alternative fuels, and changes to economy and policy. Topics will include electric vehicle penetration, hydrogen, The session will also look at efforts to reduce oil demand in sectors that are difficult to decarbonize, such as the marine and aviation sectors.
The Seven Best Fuel Buying Practices Your Customers are Learning
Scott Berhang, Argus Media
Your customers are becoming smarter fuel buyers, learning that if they take the time and adopt "best practices" on the fuel buying side of their business, they will save money AND negotiate better deals. The concept of a typical end user fuel buyer NOT knowing what a spot market is or can be oblivious to the futures market is over. Fuel prices are too volatile and budgets are broken too quickly for YOUR customers to hide in the sand. This session will outline the seven things your buyers are learning including measuring and using their ratability; what IS and IS NOT in a transparent fuel contract; incorporating the fuel price influence chain into daily decisions; understanding and using the spot markets; fuel specs; and the strategies around hedging. Attend this session and come away with a better understanding of what your customers are learning.
Building a Dynamic A.I. Powered Fuel Supply and Logistics Strategy –
Thrive in Times of Extreme Volatility
Paulette Hosick, Huck's and Mike Scharf, Gravitate
Fuel retailers face increased complexity with managing fuel supply and logistics, as prices change more frequently and supply is less reliable. This environment requires new tools that leverage the latest technology. This session will discuss the volatility in the market and how it is changing the way fuel marketers buy, sell, and transport product; how it's creating challenges and opportunities; how the labor market is affecting supply and logistics organization, and look at how A.I. can be a supportive tool in all of these functions.
Attendees
Note: You must be registered for the conference to view the roster. The app is the only place the roster is updated/available.