2022 Annual Conference | November 8-10, 2022 | Hollywood, CA

Let's face it—there is just no place on Earth quite like Hollywood. Yes, it is the birthplace of American cinema. But there is so much more, starting with the famous California sunshine that really does make getting out and about easier and more enjoyable. Despite its glitzy status, Hollywood has humble roots. It began as a small agricultural community and evolved into a diverse, thriving metropolis where stars are born and dreams come true—for a lucky few.
Make sure to explore the famous Hollywood & Highland. It's a great choice for shopping, people-watching, or grabbing a bite to eat. This is also the home of the famous Dolby Theatre, the home of the Academy Awards. No matter how you choose to spend your time in Hollywood, you'll want to do it with SIGMA.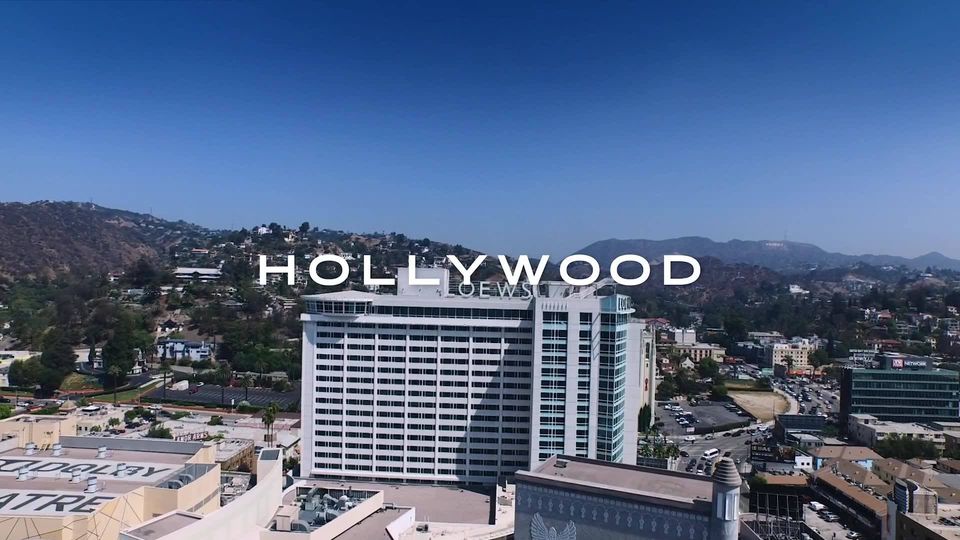 Experience Loews Hollywood
At the Loews Hollywood Hotel you are given the star treatment with the laidback lifestyle that Southern California is famous for. No matter how you spend your time, the energy of L.A. is all around you and the iconic Hollywood sign is always within sight. Explore all the city has to offer – if you need any assistance, the Loews staff is there to meet your needs.
SIGMA Hotel Block Policy
The SIGMA block at the Loews Hollywood Hotel is for the exclusive use of registered attendees to the SIGMA 2022 Annual Conference. To ensure as many registered attendees as possible can get a room in SIGMA's block, registration to the conference is required before access to the SIGMA room block is received. Once a registration is complete, a link to the hotel to reserve a room will be provided. One hotel room per registration is allowed.
Please contact SIGMA at sigma@sigma.org or 703-709-7000 if you have any questions

America's Leading Fuel Marketers is the national trade association representing fuel marketers & convenience store chain retailers in the United States & Canada.
A member of the SIGMA staff will reply as soon as possible.
Regular Rates 7/16 – 9/17

Late/Onsite Rates After 9/17

SIGMA Member Rate BEST RATE!

Non-Member/Business Services Partner Rate

SIGMA Strategic, Gold, or Silver Partner Rate
Payment must be received within 30 days of registration to guarantee registration rate. Any registration having balance due after 30 days may cancelled or subject to current registration rate. All registrations need to be paid in full prior to the start of the conference.
Due to new credit card processing rules, SIGMA is no longer able to accept credit card information on mailed/emailed/faxed forms.
If you are unable to register online, please call the SIGMA office at 703-709-7000
Monday, November 7
10:00 AM – 5:00 PM
Marketer Legal Counsel Section Program
(Section Members Only)
3:00 PM – 6:00 PM
SIGMA Registration Open
7:30 PM – 10:00 PM
Marketer Legal Counsel Section Dinner
(Section Members Only)
Tuesday, November 8
7:30 AM – 5:00 PM
SIGMA Registration and Hospitality
3:00 PM – 4:30 PM
Opening General Session
4:45 PM – 5:15 PM
Orientation Session for New Members, Prospective Members, and First-Timers
(By Invitation).
5:15 PM – 6:00 PM
Reception for New Members, Prospective Members, and First-Timers
(By Invitation)
6:00 PM – 7:30 PM
Welcome Reception

7:30 PM – 10:30 PM
Time Available for Networking and Dinner
10:00 PM – Midnight
Hosted Late Night Gathering
6:00 AM
Wall Street Journal Deliveries
7:00 AM – 7:30 AM
Prayer Breakfast
7:30 AM -9:00 AM
Buffet Breakfast

7:30 AM – 5:00 PM
SIGMA Registration and Hospitality
8:00 AM – 8:50 AM
Breakfast Education Session
8:00 AM – 10:00 AM
Guest Breakfast
9:00 AM – 1:00 PM
Update Your Professional Headshot

9:15 AM – 9:45 AM
Legislative Hot Topic

9:00 AM – 5:00 PM
Experience Hollywood (On Your Own)

9:55 AM – 11:55 AM
Legislative Issues Briefing

12:00 PM – 1:15 PM
 Lunch Education Session

12:00 PM – 1:20 PM
Buffet Lunch(Details Below)

1:30 PM – 5:00 PM
Education Sessions

6:00 PM – 7:30 PM
All Industry Reception

7:30 PM – 10:00 PM
Time Available for Networking and Dinner
10:30 PM – Midnight
Hosted Late Night Gathering
Thursday, November 4
7:30 AM – 8:30 AM
Buffet Breakfast

8:30 AM – 11:00 AM
SIGMA Business Meeting and General Session

11:30 AM
Departures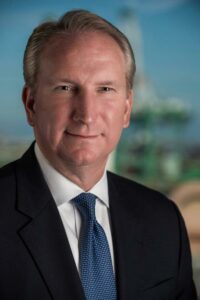 Keynote Speaker – Opening General Session
Gene Seroka, Executive Director, Port of Los Angeles
Gene Seroka is the Executive Director of the Port of Los Angeles, the busiest container port in North America. Nominated by Los Angeles Mayor Eric Garcetti on May 27, 2014, and confirmed by the Los Angeles City Council on June 11, 2014, the Port of Los Angeles has experienced historic, record-breaking performances since his appointment.
Since the pandemic-induced buying surge generated by American consumers in the second half of 2020, the Port of Los Angeles has eclipsed nine monthly records and had its two highest-performing quarters and top four individual months in its 114-year history. The Port set two new milestones for the Western Hemisphere in June 2021 as the first port to process 10 million Twenty-Foot Equivalent Units (TEUs) in a 12-month period and the first port to process 1 million TEUs in a single month.
Seroka has distinguished himself as a leader throughout his 33-year career in shipping, global logistics and executive management. The Containerization & Intermodal Institute (CII) named Seroka the 2021 recipient of the Connie Award, one the most coveted honors in the maritime industry. Also in 2021, Lloyd's List named him as one of the 100 Most Influential People in Shipping and the Inland Empire Economic Partnership honored Seroka with its Lifetime Achievement Award, recognizing decades of leadership and accomplishments in the supply chain, logistics and maritime industry. In 2020, Supply Chain Dive named Seroka Executive of the Year for his leadership throughout the pandemic. Seroka has been named one of the most influential people in Los Angeles by the Los Angeles Business Journal and featured on the LA500 list for the six past years.
As chief of America's top port, he is responsible for managing a more than $1.7 billion budget, advancing major capital projects, growing trade volumes, and promoting innovative, sustainable practices that strengthen the region's economy. Under his direction, the Port has taken a leadership role in adopting cutting-edge technologies to improve the reliability, predictability, and efficiency of the flow of cargo across global seaborne trade, including the launch of the digital information portal Port Optimizer™ and companion data tools Signal, Return Signal, Control Tower, and Horizon.
Throughout the pandemic, Seroka—who lived in China during the 2002-2004 SARS epidemic—has led the Port's response to the global health crisis, keeping cargo flowing as an essential service to the nation. In March 2020, Mayor Garcetti named Seroka the Chief Logistics Officer for the City of Los Angeles, while concurrently serving as the Port's Executive Director. Seroka also leads Logistics Victory Los Angeles (LoVLA), which has distributed more than 10.2 million units of personal protective equipment (PPE) to nearly 250 organizations since its inception.
For the Complete Roster of Attendees, Visit the SIGMA App
(Note: You must be registered for the conference to view the roster)